Wholesale Catalytic Converters

Wholesale Converters
brings you the no nonsense experience of purchasing a catalytic converter on the Internet.
We only sell NEW, DIRECT FIT Catalytic Converters at Wholesale Distributor Prices. We have a technical and experienced sales staff that will discuss with you the problems of your vehicle and help you solve them whether a converter is needed or not!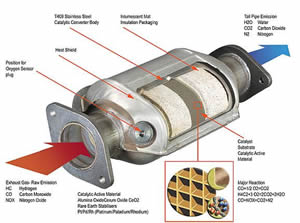 There is too much bad information today about catalytic converters and whether certain symtoms warrant a replacement of the unit. Many factors determine whether a converter replacement is needed on a vehicle and we at Wholesale Converters can help you with that decision and in addition clear up much of the disinformation out there about converters.
We are ready to assist you in anyway we can so give us a call today and see if we can help.
888-240-7088